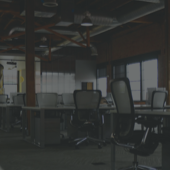 Privacy Policy
As a business operator handling personal information as defined under the Act on the Protection of Personal Information (hereinafter called 'Personal Information Protection Act') we recognize the need and importance of protection of personal information.
To ensure protection of personal information we will comply with the basic policy below concerning protection of personal information and will familiarize all personnel working for our firm with this policy.


1. Basic policy
We will comply with the Personal Information Protection Act, guidelines issued by relevant authorities and other laws and regulations concerning proper handling of personal information.


2. Purpose of use of personal information in relation to this web site
1) To introduce our tax, accounting and other related services.
2) To respond to various inquiries from readers of this web site.


3. Management of personal information
1) We will safely manage personal information and take appropriate information security measures against unauthorized access, computer viruses in order to prevent loss, destruction, alteration or leakage of personal information.
2) Our firm will appropriately supervise its personnel with respect to handling of personal information.